Evil Eye // Navy Gibbous Moon Clutch Purse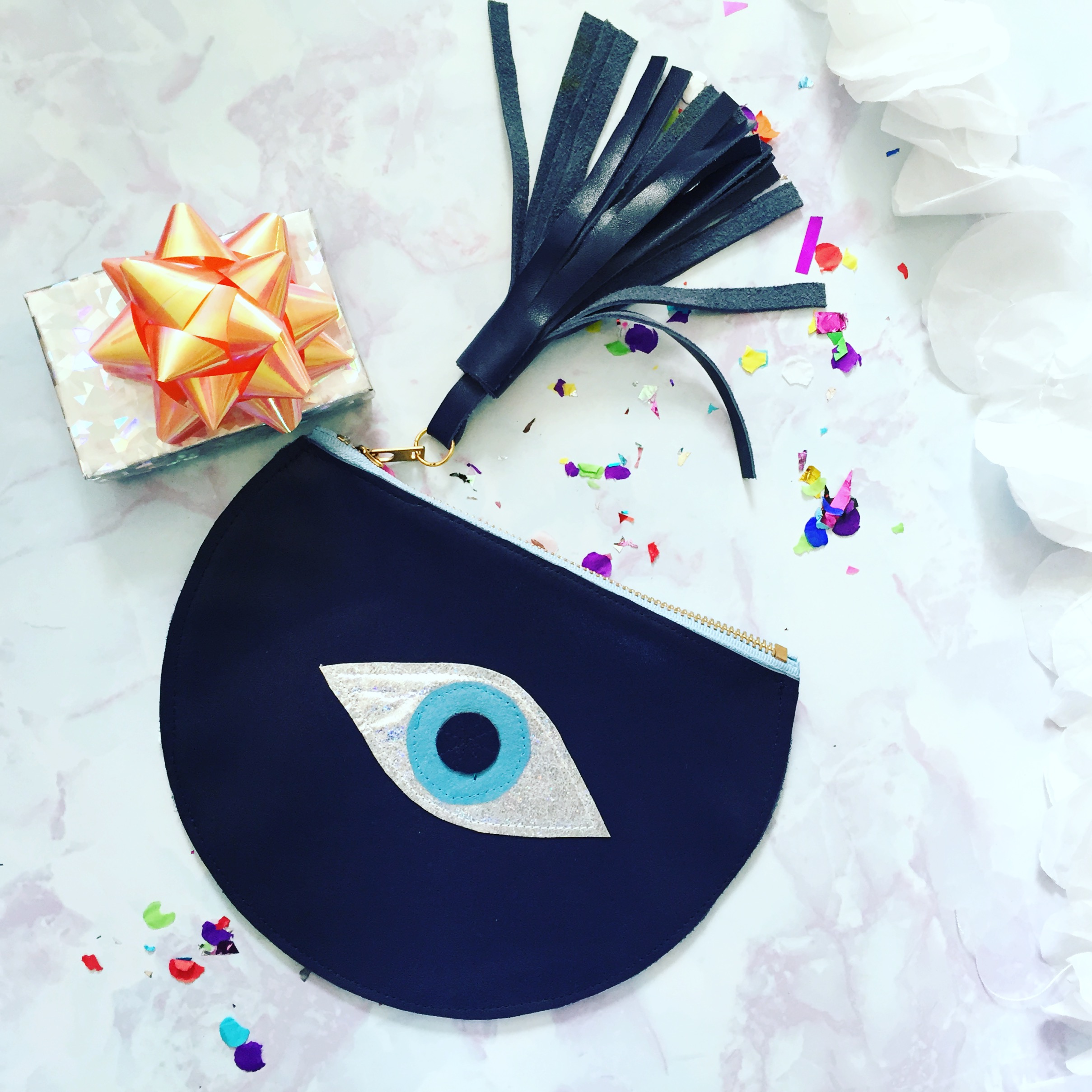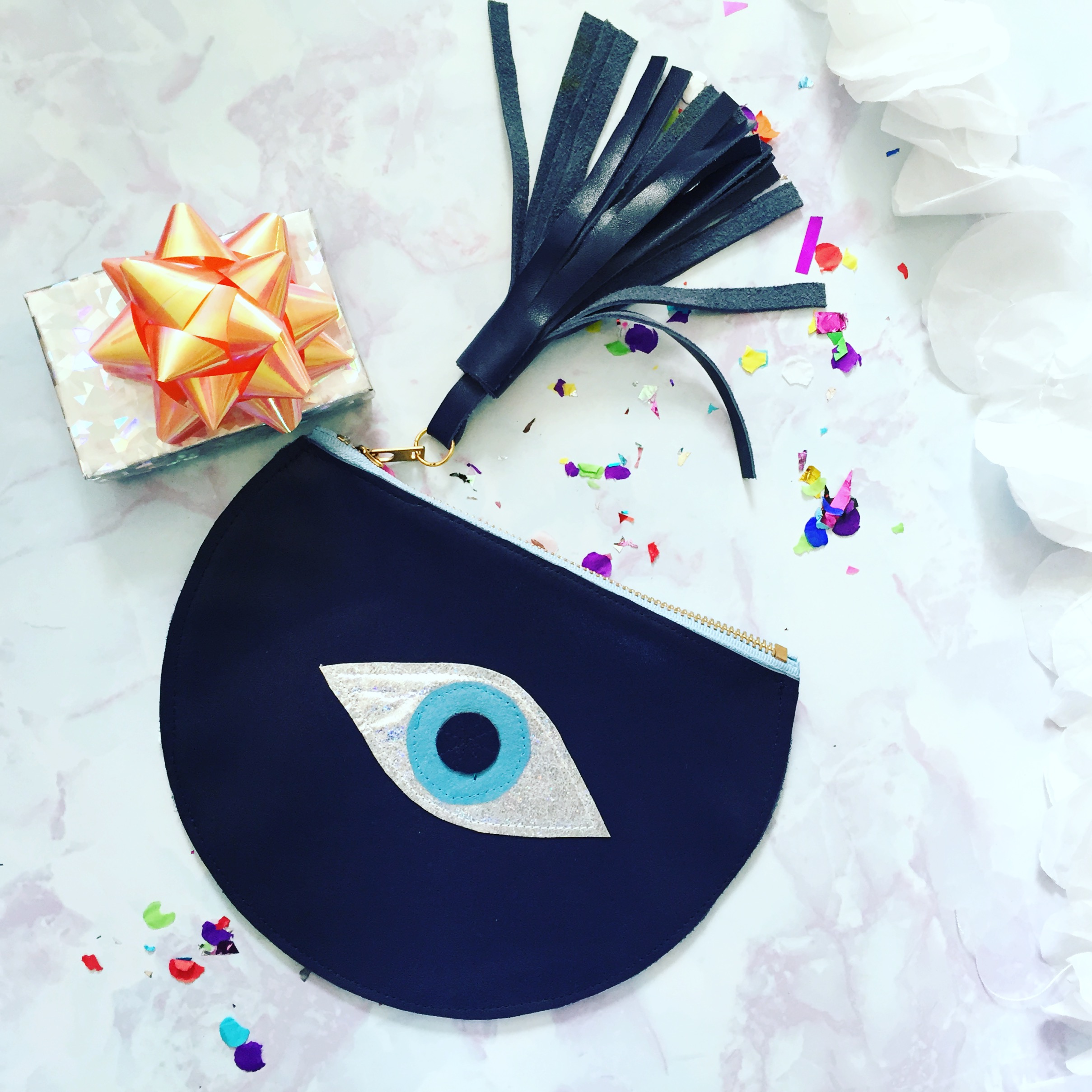 sold out
Evil Eye // Navy Gibbous Moon Clutch Purse
>>> As seen on NY Mag / The Cut <<<

This leather clutch purse features a heavy weight navy blue leather with an eye on the front and a fringed leather tassel. The eye is made from a stunning opalescent white leather and topped with a baby blue iris and navy blue pupil.

I have a small (but growing) collection of evil eye / all seeing eye / eye of fatima / eye of providence / general eyeball jewelry which really inspired me to make these bags.

As with all my clutches, I use recycled leathers and materials wherever available. The eye is made from a repurposed damaged leather hide, suede jacket from the thrift and salvaged navy upholstery leather. Although I will be offering a few different styles of this leather eye clutch, this particular clutch is part of a limited run due to availability of recycled materials.

Size: Approximately 9" x 7"